Auto, Home, and Business Insurance | Bear River Insurance Agent in Salt Lake City, Utah | Agent for Bear River Mutual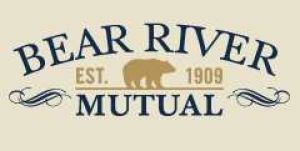 **DUE TO THE INCREASING RISKS OF THE COVID-19 PANDEMIC, OUR OFFICES HAVE TRANSITIONED TO A REMOTE WORK ENVIRONMENT. WE ARE NOT SERVICING WALK-IN TRAFFIC, BUT ARE AVAILABLE MONDAY-FRIDAY 8AM-5PM BY PHONE OR EMAIL. PLEASE CALL US TODAY AT 801-255-7300.**

Who is Direct Insurance Services?
Direct Insurance Services is a local, experienced team of insurance professionals. We are an Independent Agency, which means we offer insurance programs from many different insurance companies, and can find the best option for your needs. Quoting and comparing your insurance with multiple insurance companies can often mean savings to you.

Where is your office located?
Our office is located in the Cottonwood Heights area of Salt Lake City, conveniently located off Interstate 215 at the Union Park Avenue exit. However, we can offer insurance programs throughout Utah. We also have affiliated agencies in Vernal, Springville and St. George, Utah.

What companies can you quote my insurance with?
We are proud to sell insurance for some of the best insurance companies in the country. Some companies we represent include:
Bear River Mutual
Safeco Insurance
Badger Mutual
Acuity Insurance
United Insurance Group
Germantown
MetLife
Progressive
Travelers Insurance

What kind of insurance do you offer?
We specialize in Personal & Business insurance programs. Some of the types of policies available include:
Auto Insurance
Homeowners Insurance
Boat, Motorcycle & Recreational Vehicle Insurance
Rideshare Insurance
Earthquake Insurance
Flood and Landslide Insurance
Landlord Insurance
Renters Insurance
Businessowners and Commercial Packages
Workers Compensation

Who is Bear River Mutual?
Direct Insurance Services is proud to be a Bear River agent. Bear River Mutual is a Utah based mutual insurer, founded in 1909.

Bear River Mutual specializes in personal insurance programs for Utah families. Bear River Mutual's auto insurance program is limited to drivers with good driving history that abstain from alcohol and illegal drugs. This conservative approach provides an affordable auto insurance program available to our customers.

What are your payment options?
This varies by each company. Talk to a Direct agent today regarding payment options. Many companies offer one-month downpayments and automatic withdrawal options.

How do I get started?
Call us today at 801-255-7300 or complete one of our quick online quote forms

We would love the opportunity to try and earn you as a valued customer.