Salt Lake City, Utah Car Insurance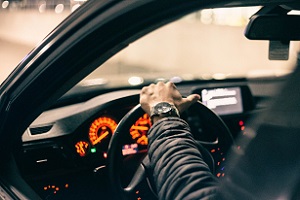 Direct Insurance Services has many different auto insurance programs to protect your individual or family's needs.

Let us help you a quality, affordable car insurance policy.
When you're shopping for car insurance, you'll want to know the type of coverage you want on your autos. Prices can vary greatly depending on the limits and deductibles you choose.
Coverage options
Comprehensive and Collision Coverages
Comprehensive and Collision coverages pay for damage to your automobile. People often refer to these coverages as "full coverage" to your auto.
Collision coverage insures you against damage to your vehicle caused during an accident.
Comprehensive (other than collision) coverage insures you against all other physical damage to your car caused by such events as fire, theft, flood, and vandalism. Animal collision and glass breakage are covered by Comprehensive.
These coverages typically are subject to a deductible, which usually range from $100 to $1,000. The higher the deductible, the lower your premium.
Liability Coverage
Liability coverage pays for injuries you cause to other people and damage you cause to other people's property when you are at fault in an automobile accident.
Personal Injury Protection
Utah requires Personal Injury Protection, which is also referred to as No-Fault coverage. This coverage pays for things like medical expenses and funeral expenses. It also pays for loss of income for injuries sustained in an auto accident.
Uninsured and Underinsured Motorists Coverage
This coverage pays if you are injured by a person who is completely uninsured or doesn't have enough liability insurance to cover your injuries.
Other Coverages
We can include additional coverages such as towing, rental reimbursement, and roadside assistance. Many carriers also offer add-ons such as Accident Forgiveness, Minor Violation Forgiveness and other optional coverages
How much do I need?
This depends on a number of factors, including your family's assets, value of your car, and the amount of money you can afford to pay out-of-pocket, and your tolerance for risk. Talk to one of our experienced agents today and let us help you find the program that fits your needs best.

Discounts Available
Some of the discounts that may be available to you include:
Multi-Car Discount
Company Car Discount (if you have a car provided by an employer for your use)
Multi-Policy or Package Discount (also referred to as a "Bundle")
Good Student Discount (if a youthful operator carries a 3.0 GPA or higher)

Bear River Mutual - Auto Insurance Program
We're proud to represent Bear River Mutual as an authorized agent. Bear River offers a unique auto insurance program in Utah only, which offers very competitive rates to non-drinking families. Ask us today about a free auto insurance quote from Bear River Mutual.

Driving Record Problem?
If you're someone with a "less than perfect" driving record, don't stress. Direct Insurance Services has multiple programs for drivers with tickets, foreign licenses, suspended licenses or in need of an SR-22 filing.

Call Direct Insurance Services today at (801) 255-7300 for a free auto insurance quote and coverage comparison.